End the year on a high note … with a beautiful escort
Super Admin

|

December 12, 2014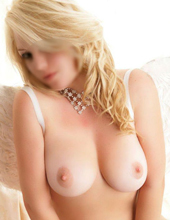 With year's end being only a few weeks away, some people take a look behind at the year that has passed, trying to learn from past mistakes or finding ways to further build on their success. But whether you had a the best or a particularly bad year, there's no reason not to end it on a hight note and have some well-deserved respite from all the worries of everyday life.
We would like to bring to your attention a relatively new escort agency in London that recently joined our family.
Karma London Escorts
is one of London's swiftly developing escort agencies, with a modern and discreet service at your disposal. Their girls are recruited from all over the world, and they have one thing in common: they are absolutely gorgeous. If you feel like sharing your end of the year party with a London agency escort, just pick up the phone or send them an email. These ladies will make sure that this year will end very pleasantly...