The scariest night of the year
Super Admin

|

October 29, 2015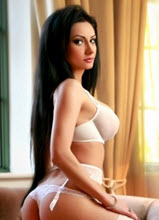 As a kid, I always liked Halloween – the costumes and everything else that went with it. I remember as we tried (and succeeded) to scare each other with my friends so much that we ended up afraid if we had to go into one of the dark, empty rooms in the house. As an adult, I still love Halloween and eagerly anticipate the biggest Halloween party I can go to. Of course,
being an agency escort in Bayswater has its perks
, and I often find myself working on Halloween nights as people try and do a lot of kinky things after the party.
This year I got booked by a young gentleman to accompany him to a party, outfit and all. I was hoping he's not one of those guys into video games and won't make me dress like Poison Ivy while he poses as Batman, and boy was I lucky. Not that I have anything against it -
as long as the costume makes a London escort look sexy
– it's just I like vampires a lot more and it really suits me. Makes you wonder how I look in a very hot vampire costume while trying to seduce you in your bed? Book me and find out.