Super Admin

|

December 11, 2014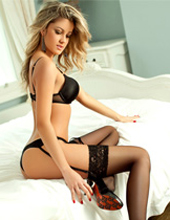 Some men like to be dominated. I turn off my sweet, sensual switch and get into the mood immediately. The latex bitch is here!
In you come, I turn my eyes in your direction and you freeze, wide eyed at the site of me waiting for you. The heavy door shut behind you breaks the silence. "Erm..Good Evening!" You make a decent effort at a winning smile. I cannot help but smile back as I slowly step towards you. I take my time and enjoy how you drink me in with our eyes.
I start to take a step around you and give your ass a hard smack as I pass. You feel my fingers softly tickling your crotch. I order you to to get undress. I tie you up properly and decide to give extra emphasis on the tying up.I am you mistress and I tease your various parts. You will do as I ask or you are in for a whole lot of trouble. I ride you gently, take you near the climax and then totally abandon you. You beg for more, plead not to leave you in these uncertain conditions. But you have got no power. I repeat,
I am the mistress here and you will play as I ask you to.