Tips and tricks when meeting an escort
Super Admin

|

July 15, 2015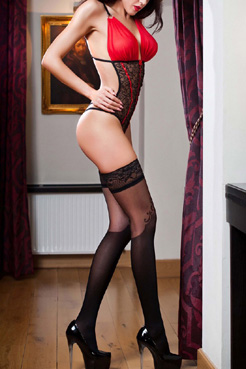 If you're reading these blog posts, it's probably because a) you already have experience with escorts or b) you're planning on getting some in the near future. A lot of people are anxious before meeting an escort (myself included) even if they're not doing it for the first time. What makes me a bit nervous is that I usually keep meetig new girls, although I do re-visit some of them. And, it is somewhat like on a first date – you have no real idea who you are going to meet, if you're going to be on the same page, if the chemistry between you is going to be good etc.
Since I usually
book independent escorts, I made it a point in asking, politely, what gifts would they like to receive at our appointment
. I'm not a really rich guy so yachts and cars are out of the question but, if I can spend between £800 - £1500 on a dinner date or overnight stay (sometimes more) I don't mind buying a small present, be it some sexy lingerie, a perfume or some naughty toys. Like any other girls, independent escorts just love to receive presents, and I really like it when they open the giftbox and can't wait to try the new things on. And, as it often happens, it's also a good pretext to get rid of some of the excessive clothing ...